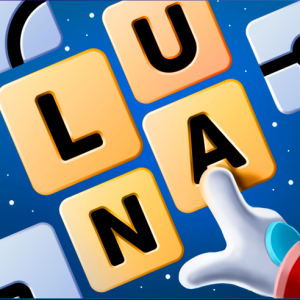 If you are looking for all LunaCross Answers, Cheats and Solutions then you have landed on the right site. It's finally here, the number one company (Fanatee Inc) who created the hit game CodyCross have just released the latest word puzzle game named LunaCross. It's a new crossword experience where you have to drag and drop the given letters to create the correct answers. You are given unique crossword clues to help you find all the possible solutions. If you think that's it then you are wrong because LunaCross has also 2 amazing Daily Puzzles named Morning Missions (which contains 3 difficulty levels Easy, Medium and Hard) and also Evening Missions. If you are stuck on any of the LunaCross game levels and want help then make sure to bookmark this page.
LunaCross Answers All Levels
About the game
LunaCross is a word game developed by Fanatee Inc. As of today, the game is only available for iOS devices however we strongly believe the creators will soon release the Android version in the PlayStore. Right now LunaCross is available in only 2 languages (English and Portuguese) but based on previous games, they will also release the game in German, French, Italian and many more. You can download the game right away by clicking the image below. You will be redirected to the app store where the installation will begin momentarily.
Other Useful Resources